The Finn Fancy series, also known as the Familia Arcana series, is a "dark and quirky" contemporary fantasy series set in the U.S. Pacific Northwest, and is known for its humor, 80's and 90's pop-cultural references, and fast paced plots that blend action, mystery and romance.
Book 1: Finn Fancy Necromancy
Book 2: Bigfootloose and Finn Fancy Free
Book 3: Smells Like Finn Spirit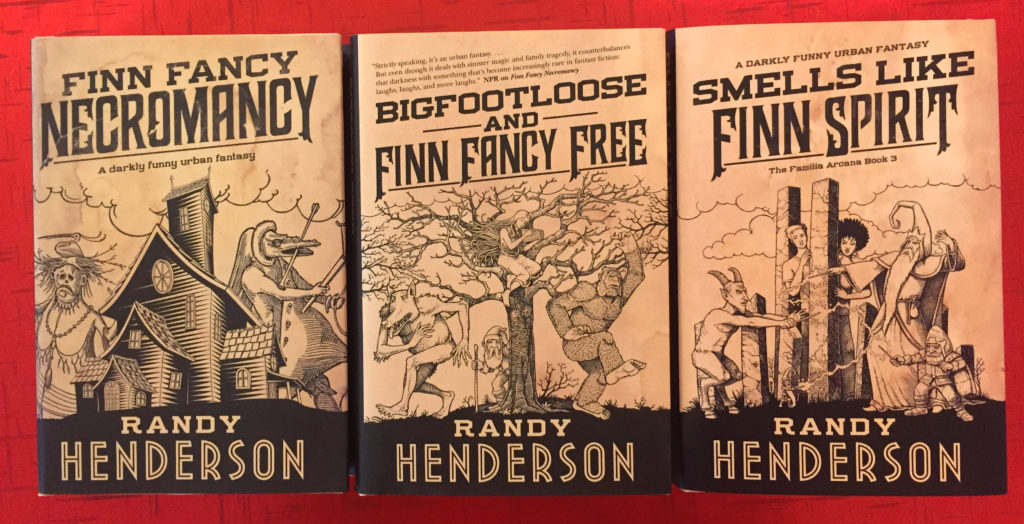 Select an individual book from the Finn Fancy navigation to see a description and buying options.
Or you can read the series reviews, interviews, and features about Finn Fancy here.
There is also a FAQ here.
For readings and events around Finn Fancy, see my Schedule page.
The series has also been released in UK markets by Titan Books.