TODAY IS THE BOOK BIRTHDAY FOR BOOK 3: SMELLS LIKE FINN SPIRIT!!!
Logan says RUN to your bookstore and buy the Finn Fancy series! First day sales are a big deal.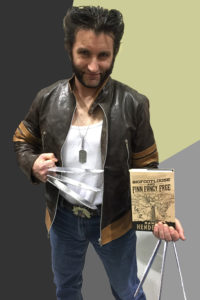 Tor (US) Version Available for Purchase: 
University Bookstore (Seattle)
And for UK readers, it is available at (among other booksellers):
Smells Like Finn Spirit at Amazon UK
Smells Like Finn Spirit at Waterstones (UK)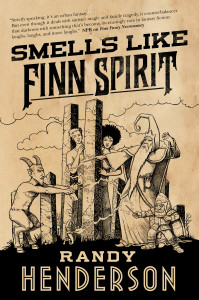 Smells Like Finn Spirit – Tor Cover
Book Description:
Finn Gramaraye is back in the third installment of Randy Henderson's Familia Arcana series, which began in Finn Fancy Necromancy, and Bigfootloose and Finn Fancy Free.
Finn's re-adaptation to the human world is not going so well. He's got a great girlfriend, and is figuring out how things like the internet work, but he is still carrying the disembodied personality of Alynon, Prince of the Silver Demesne, the fae who had occupied his body during his imprisonment. And he's not getting along at all with his older brother. And oh, by the way, an enemy from his past is still trying to possess him in order to bring about Armageddon.
Or add it to your library on Goodreads.
Book Details:
Hardcover: 448 pages
Publisher: Tor Books (March 7, 2017)
Language: English
ISBN-10: 0765378124
ISBN-13: 978-0765378125