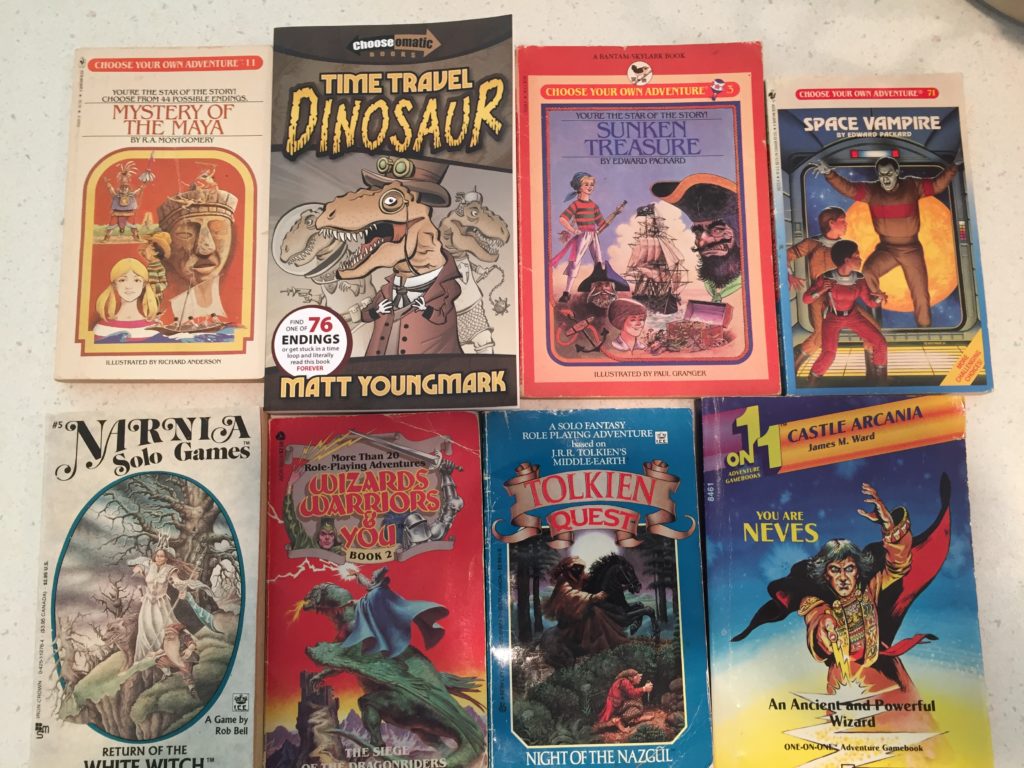 One of my big nerdjoy moments recently was when I found a virtual Choose your Own Adventure book while adventuring in Skyrim, titled Kolb and the Dragon.
And that got me remembering all the big predictions and promises at the dawn of ebooks and tablet computing about living, interactive books.
And that made me think of all the awesome IF games I used to enjoy, such as Zork and Hitchhiker's Guide to the Galaxy.
And then I ran downstairs to our library and grabbed a handful of my "interactive" books, pictured above.
There are, of course, the classic CYOA books, like Space Vampire, and the awesome new breed of CYOA books, like the Choose-o-matic series from Matt Youngmark.  
In fact, he did create one specifically intended to be easily played on your tablet or phone: U, Robot.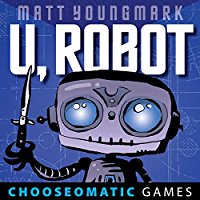 Some CYOA books, such as Wizards, Warriors and You, present an option in the story itself to choose between a set of characters, and then continue the adventure as the chosen character, increasing the variety of readings.
But there were also books that tried to take it even further, incorporating character stats and other RPG elements. 
We have Tolkien Quest, for example.  You create a character with stats using the provided pages (or you can use the MERPs RPG system to roll a character), and use the map to navigate the book, taking damage from attacks or falls, etcetera, and resting to heal when you reach pages that don't require action.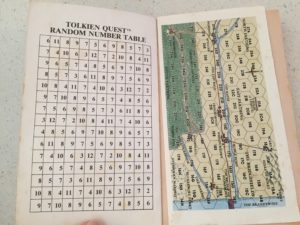 Tolkien Quest map and 20-sided die-page
Narnia Solo Games: Return of the White Witch is a similar RPG story with character sheets, minus the map component.
And then there is Castle Arcana, a TSR "1-on-1" two-player RPG in book form, where you and an opposing reader compete against each other, navigating the dungeon, laying traps for your opponent, etc. by reading, taking your turn, declaring your major actions (and writing down secret ones), noting the page where you left off, then handing the book to the other reader to take their turn.
These game books were, I suppose, fair attempts at recreating the hot new D&D roleplaying experience of the era in book form, for those times when you could not round up a group of friends to play but were jonesing for some adventure.  I think they've become largely anachronistic in this age of mobile gaming and interactive fiction, but perhaps not.
I also found JJ Abrams' experiment in multilayered physical literature, the novel "S", interesting.  That hardback book came with a bunch of "handwritten" notes in the margins, and a variety of physical clues tucked between the pages, that told the story of some previous reader attempting to solve the mystery of the story in the book.
What kinds of adventure fiction experiments or forms have you seen in the recent past grown out of these earlier forms?  What kinds of variations in the use of fiction for fun have you experienced and either enjoyed, or have a deep nostalgia for?  And are there any forms or variations you would like to see created?  Are there any you would like to see thrown into a dark hole never to reappear?  I'm genuinely curious.