I am pretty terrible about updating folks on Finn Fancy world, so here's two quick exciting updates:
First, UK Cover for Smells Like Finn Spirit (from Titan UK), where they continue the fun 8-bit art theme!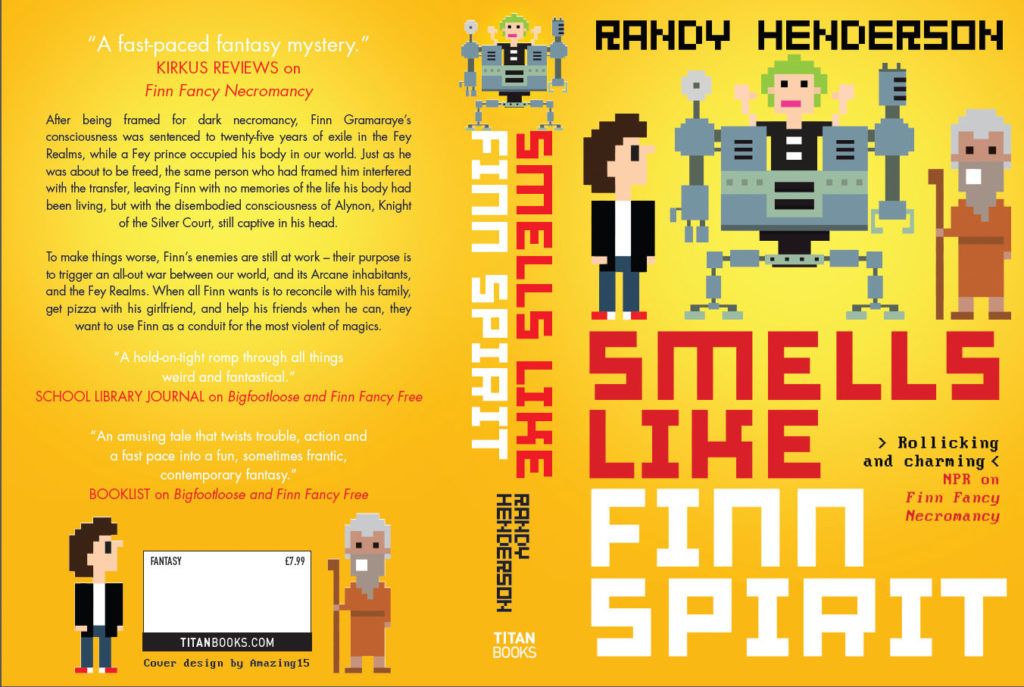 And here's the US cover from TOR again just for fun: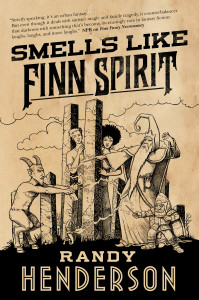 Smells Like Finn Spirit comes out March 7th.  You can pre-order at your local bookstore or online (links below).
Book 2: Bigfootloose and Finn Fancy Free – Trade Paperback Release!
The second bit of news: for those who have not yet read book 2: Bigfootloose and Finn Fancy Free, the US/Tor trade paperback edition comes out in just a couple of weeks (January 17th)!  Pre-order links below.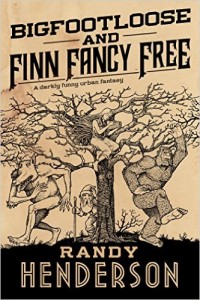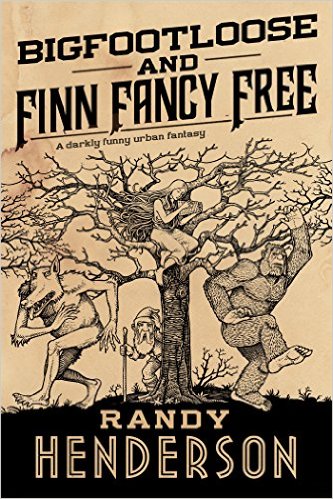 Links for Book 2: Bigfootloose and Finn Fancy Free:
Bigfootloose Trade PB on Amazon
Bigfootloose Trade PB at University Bookstore (Seattle)
Bigfootloose Trade PB at Powell's (Portland)
Bigfootloose Trade PB at Mysterious Galaxy (CA)
Bigfootloose Trade PB at Tattered Cover (CO)
Bigfootloose Trade PB at Barnes & Noble
For UK readers, it remains available in paperback from Titan UK at:
Bigfootloose at Waterstones (UK)
Links for Book 3: Smells Like Finn Spirit:
Smells Like Finn Spirit (Tor US) on Amazon
Smells Like Finn Spirit (Tor US) at University Bookstore (Seattle)
Smells Like Finn Spirit (Tor US) at Powell's (Portland)
Smells Like Finn Spirit (Tor US) at Mysterious Galaxy (CA)
Smells Like Finn Spirit (Tor US) at Tattered Cover (CO)
Smells Like Finn Spirit (Tor US) at Barnes & Noble
And for UK readers, it is available at (among other booksellers):
Smells Like Finn Spirit at Amazon UK
Smells Like Finn Spirit at Waterstones (UK)
And just in case you are new to the series, here's book 1: Finn Fancy Necromancy
"… it's an urban fantasy, one that takes place in and around present-day Seattle. But even though it deals with sinister magic and family tragedy, it counterbalances that darkness with something that's become increasingly rare in fantasy fiction: laughs, laughs, and more laughs." — NPR